Like cryptocurrencies, most people genuinely feel the FOMO fever mainly because of the stories we heard in the past year of Non-fungible tokens that have sold for millions of dollars. 
Usually, when the market grows 25 times in a year, greed can obviously take center stage. The pure craze for NFTs has led to its global sales hitting $25 billion in the past year, from $95 million in 2020, and the greed for owing NFT is forcing people to drop any semblance of responsible wagering. The world took its own sweet time adopting Cryptocurrencies. But, the mad rush for NFT development is arguably more and is downright inexplicable.
Nowadays, From expensive collectibles to illustrations of apes, to celebrity autographs, to physical goods such as a case of rare whisky, everything is being NFT-ed in the hopes of monetization. With musicians, artists, celebrities, sportspersons, and brands coming to the NFT arena drawn by the money-making opportunities.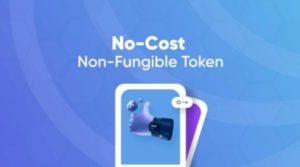 When we asked Salman Parcy, how nominal wages people can acquire or hold NFTs? He replied, " Those who understand the real potential of NFTs may not always have the money to buy them on marketplaces. However, users need not have to spend money to acquire a piece of the unique digital asset. 
He also shared " some of the ways that people can acquire NFTs for Free." 
Play-To-Earn NFT games: 
With the increasing popularity of blockchain games, the Play-to-earn concept has been the most popular way for gamers to earn NFTs and other passive incomes.
Through this, players can earn free NFT, which eventually improves their gaming performance and help to achieve more native tokens. Some of the P2E games help the holder to trade the NFT on marketplaces which can bring real money to them. 
Participate In NFT Airdrop: 
Participating in NFT airdrops is the easiest way to acquire free NFTs. Some blockchain projects conduct airdrop and bounty programs to distribute free tokens to the community member. 
To participate, all you need to do is follow the project and sign up for the mailing list; you will automatically join the airdrop when it is live. 
NFT Breeding: 
People who are actively participating in blockchain games can make use of NFT Breeding. People can breed NFT with one another to make more NFTs, which offers plenty of benefits. 
Many games provide these opportunities to create our own NFTs from an offspring that is already created. Additionally, these breedable NFTs offer a way to generate passive income for holders. 
NFT Giveaways 
Nowadays, most of the NFT projects reward people with free NFTs who actively engage in their projects. And some project requires you to work your way up from the initial point, while others will be handed to you on a silver platter.
Continuously following the project Discord or Twitter channel is a good way to keep an eye on the giveaways. Also, when you are obtaining a free NFT, look for the transaction fee because some platforms with high transaction fees can force you to pay more.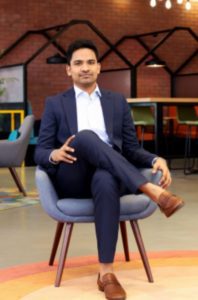 Additionally, we asked Mr. Parcy, " What do you think about the current state of the NFT ecosystem?" 
He replied, " Just like the other parts of blockchain and crypto space, NFT is still nascent. Since its inception, it has been a significant development, especially in its use cases and prominence in mainstream communities.
Today, NFTs got on the map, led by global well-known creatives and artists. This is a wonderful spark because it touched on the essence of what the Blockchain ecosystem needs as a whole. The worldwide awareness of NFTs brought a new wave of massive people getting their foot on the doors of the blockchain ecosystem."